About Us
Our mission is simply to help you better support people in crisis.
The incomparable Maya Angelou once wrote: "I did then what I knew how to do. Now that I know better, I do better."
Our desire is to help you know better and do better for the people you support. We do this by providing you with knowledge and information – through blogs, podcasts, links and videos. But supporting people isn't just about what you know. For us, support is a verb. Support is a word that implies activity and requires a certain set of skills. We want to enhance your skill-base. We want to provide you (and your team) online training, in-class training, scenario-based training, demonstrations and activities.
We also recognize the importance of tools. It's hard to build a house without a hammer (and other tools). Knowledge and skills will get you far. But having the right tools available to you at the right time can help you build something stable and lasting. We want to provide you the tools you need to stabilize and support the people you serve.
Finally, we recognize – all to well – the need to help the helper and support the supporter – because we do this work too. We are crisis supporters, counselors and responders. We have been working with people in emotional, mental and spiritual pain for over a decade now. And over time, we have experienced compassion fatigue and burnout. Through this, we have learned that is imperative for the helper to be helped too. So we have created a section just for that. We have knowledge, skills and tools available to help you (and your team) online and/or in-person to help you (and your team) avoid burnout and be more resilient.
Supporting people is powerful work and work worth doing. I'm not sure there's any better way to spend a day – and if you believe that too, then you're in the right spot!
So let's get started finding the right solution to help you better support those you serve.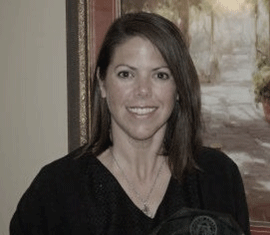 Dorie Jones
Co-Founder
Dorie's calling to "helping" came at an early age.  Working as a youth minister and hospital chaplain while earning a Masters in Divinity (M.Div) from McAfee School of Theology, Mercer University, Atlanta, GA (1996-2000), Dorie soon moved to Coastal Georgia and began work in social services.  First contracting with the Department of Family and Children Services (DFCS), Dorie then become a legal advocate at Amity House, a shelter for battered women. She would eventually become a counselor at Gateway BHS, a residential drug and alcohol treatment center.  During this time, Dorie earned a Masters in Social Work (MSW) from Savannah State University, Savannah, GA (2002-2005).  For the past 10 years, Dorie's vocation has found her a Critical Incident Stress Management (CISM) Specialist at the Federal Law Enforcement Training Center (FLETC).  Along with counseling, Dorie serves as the Peer Support Program Coordinator for multiple CISM teams. Her vision and passion contributed to the development of and instruction in basic and advanced crisis intervention training, bringing many to know the value of these crucial programs.
In 2011, Dorie co-founded Crisis Support Solutions (CSS), LLC.
Dorie has a passion for inspiring, supporting and developing people in the helping business.  Whether you need to build a program or enhance your skills, Dorie and CSS can help you – and your organization – better support those you serve.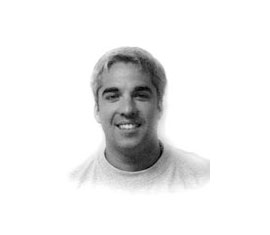 Joey Fennell
Co-Founder
Joey is partner and co-founder of Crisis Support Solutions, LLC.  Joey has worked for the past five years as a Licensed Professional Counselor in a private practice. He also serves as the Senior Chaplain for the Georgia Sheriff's Association and directly serves Bulloch County.
As a Licensed Professional Counselor and Chaplain, Joey counsels people on a daily basis on various issues ranging from stress/trauma, post-traumatic stress disorder, depression/anxiety, relationship/family, grief/loss, victimization, parent coordination, and suicide prevention. Joey also oversees Crisis Intervention Stress Management teams in throughout the state of Georgia. Joey also serves as an instructor and course developer for the GSA Chaplains Division for Liability and Confidentiality, Post Shooting Syndrome, and Line of Duty Death Protocol.
Joey earned his Master of Education in Community Counseling (M.Ed.) from Georgia Southern University, Statesboro, GA and a Master of Divinity (M.Div.) from the McAfee School of Theology at Mercer University, Atlanta, GA.